Central Dentistry, P.C
2021 Celebrating
20 Years
In Homewood, AL
We appreciate all our loyal patients and supporting businesses!!!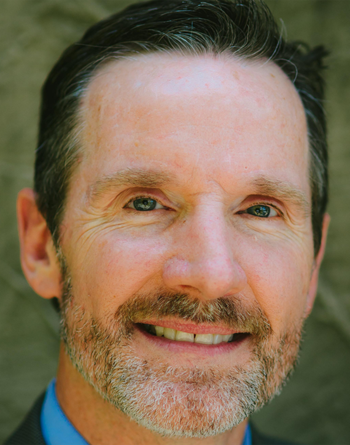 Dr. Barry E. Goodspeed
President, Central Dentistry, P.C. 2001-present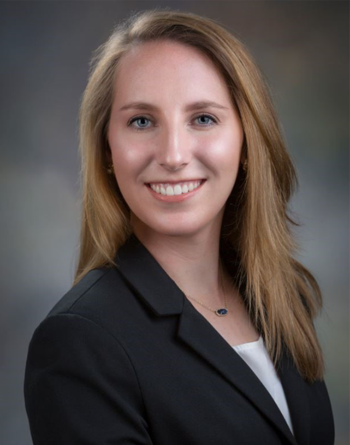 Dr. Samantha Sackos
Associate, Central Dentistry, P.C. 2020-present
20th Anniversary Promotions
Implant Consultation ($199.00*)
Come see if you are a candidate for single, multiple, or full mouth implants!
-Cone Beam CT 3D Scan
(ADA Code 00367, regular fee $179.00)
-Digital Diagnostic Models
(ADA Code 00470, regular fee $74.00)
-Digital Diagnostic Models
(ADA Code 00150, regular fee $55.00)
Digital Smile Design Consultation ($99.00*)
Let us digitally evaluate your smile and design a smile makeover for you!
-Clinical Photographs
(ADA Code 00350, regular fee $25.00)
-Digital Diagnostic Models
(ADA Code 00470, regular fee $74.00)
-Panoramic 2D radiograph
(ADA Code 00330, regular fee $92.00)
-Comprehensive Exam
(ADA Code 00150, regular fee $55.00)
Digital Denture Consultation ($99.00*)
Get evaluated for a new set of dentures to be fabricated the new digital way!
-Panoramic 2D radiograph
(ADA Code 00330, regular fee $92.00)
-Comprehensive exam
(ADA Code 00150, regular fee $55.00)
*Maximum patient out of pocket fee after any insurance reimbursement
YOUR ORAL HEALTH IS OUR CENTRAL CONCERN!
We would like to welcome you to our office. We take great satisfaction in helping you maintain optimal oral health. Our practice is devoted to comprehensive and preventive patient care with a special expertise in CAD/CAM, Cosmetic, and Implant Dentistry.
Throughout our website, you will find an abundance of information about our practice, procedures we provide, and dentistry in general. Please explore and learn as much about dentistry and our services as you desire. We believe our patients should have as much information as possible in order to make important, informed decisions regarding their oral health and treatment options.
Our patients are our most important asset, and we strive to develop long-lasting, trusting relationships with all of our patients. Your referrals are welcome and appreciated. We look forward to seeing you!
Some of the services we are happy to provide are:
CEREC One-visit Porcelain Restorations because most people dread the multiple visit aproach of the old technology. Doctor Goodspeed has completed five levels of advanced training in the use of Cerec CAD/CAM technology. He is one of few dentists in Birmingham, AL with this level of Cerec Training. The office continues to invest in advanced technology to provide cosmetic dentistry including porcelain veneers, porcelain crowns and fillings, and porcelain bridges, and custom implant crowns.

We are particularly enthusiastic to offer 3D Cone Beam CT Imaging. The Sirona XG3D digital 2D/3D imaging system provides the ultimate digital capacity for our patients. With this technology, we can image your jaw bones for challenging diagnoses and sophisticated implant planning. Call to see if this technology will benefit you! See our technology for more exciting details.
This is a digital age, and our office embraces all digital technology with its precision and convenience.
Here is a list of our ever growing Digital Dental Services:
Intraoral 2D Imaging
Clinical Photography
Charting and Practice Management
Cerec Imaging/ Same Day Crowns
Cerec Same Day Smile Makeovers
Invisalign, Suresmile, and Clear Correct Orthodontics
Omnicam intraoral scanning
3D ConeBeam CT Imaging
Implant Surgical Guides, Placement, and Restoration
3D Formlabs II Printer
3D Shining 3D Extraoral Scanner
Dr. Barry E. Goodspeed is dedicated to implementation of the newest technologies and techniques into his private practice. As Dr. Goodspeed has recently focused on technologies and techniques in implant surgery and restoration, he has mastered many and developed other techniques. He is now lecturing to local study clubs such as the CEREC Study Club and Birmingham Society for Advanced Dentistry, learning institutions such as the Comprehensive Implant Residency Program, and regional dental societies such as the New Orleans Dental Conference. Dr. Goodspeed is passionate about advancing technologies and techniques in private dental practice. Call for an appointment if you wish to find out what CAD/CAM CEREC same day crown technology and implant restoration services we have to offer you. Need a cosmetic dentistry smile make over? Call US!